Ygnis, 80 years of History
YGNIS FOUNDATION
YGNIS owes its worldwide reputation to an innovation launched nearly sixty years ago to achieve even more efficient heating products: the reverse flame boiler.
LAUNCHING OF VARINO
Meeting all the requirements of modern industrial heating, YGNIS produces the Varino since 1996, a modulating boiler combining high-level electronic control with remarkable advances in boiler technology.
ACQUISITION BY GROUPE ATLANTIC
Drawing on its industrial experience, thanks to its Cambrai production site in northern France, as well as its presence in many European countries, YGNIS joined the Groupe Atlantic in 2000.  Combining their knowledge and continuous innovation, YGNIS is growing strongly in Europe, with its core product, Varino / Varino Grande, regarded as heating excellence. 
SMALL OUTPUT BOILER RANGE DEVELOPMENT
YGNIS develops and commercializes new wall-hung and floor-standing gas boilers with output from 40 to 100kW, in order to propose more compact and space-saving solution for small boiler rooms.
HOT WATER STORAGE AND PREPARATION TANKS PRODUCTION
While continuing its ranges development within Groupe Atlantic, in 2012, YGNIS launches hot water storage and preparation water tanks production on its new industrial plant Cauroir in France.
NEW GENERATION CONDENSING GAS BOILER VARMAX LAUNCH
Benefiting from the synergies of skills and know-how inside the Groupe Atlantic, YGNIS launches Varmax, a new generation floor-standing condensing gas boiler, intended for new build and renovation projects in residential, tertiary, and industrial sectors. This new generation boiler has high energy efficiency characteristics and meets all customers' requirements in terms of high quality and performance.
NEW CONDENSING MODULAR GAS BOILER VARBLOK LAUNCH
In 2015, YGNIS launched a unique floor-standing modular gas boiler Varblok for new build and renovation projects. Its compact modular design allows an easy installation even in reduced boiler rooms. Its revolutionary concept is simple: one, two or three modules are piled one on top of the other, which allows low space requirements; at the same time, cascade management provides perfect modules control.
NEW VISUAL IDENTITY
With this new milestone, YGNIS is showing a new face, more eco-friendly. We are aiming to develop products suitable for the environment protection while still bringing more comfort to our customers. We believe that Ygnis' identity is focusing on a bright future with the continuity of the eco-design directive of 2015.
Ygnis, a brand of Groupe Atlantic
International French Group, expert in thermal comfort equipment. Because thermal comfort is vital, GROUPE ATLANTIC's mission is to transform the available energies in sustainable well-being thanks to eco efficient solutions (heating, water heating, ventilation, air conditioning, …) available to all. The Group development is founded on its family's values: independence, trust, long term commitment… 
Visit website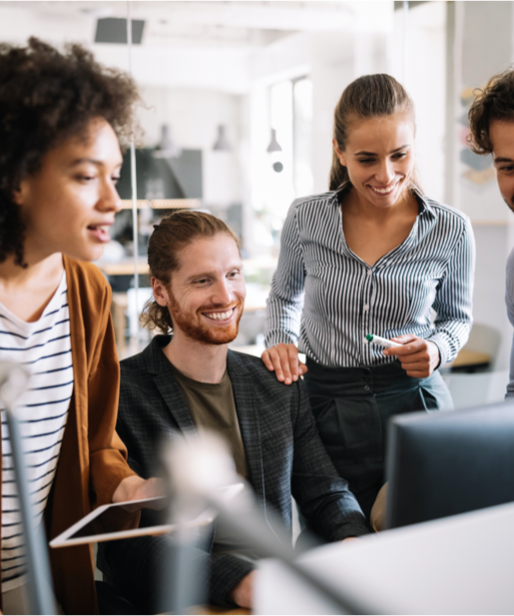 4
Continents market our products
8M
Products produced each year
Our references
Milan Chamber of Commerce
Milan - Italy
Seeburg Hotel Kreuzlingen
Kreuzlingen - Switzerland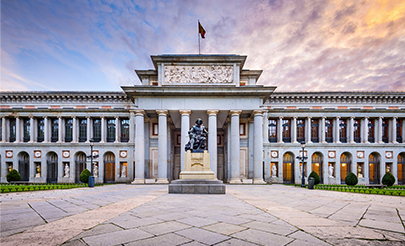 Madrid Prado Museum
Madrid - Spain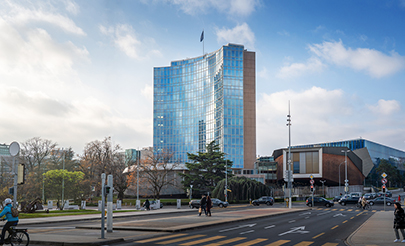 Ompi Geneva
Geneva - Switzerland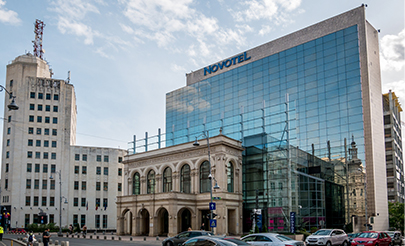 Bucarest Novotel
Bucarest - Romania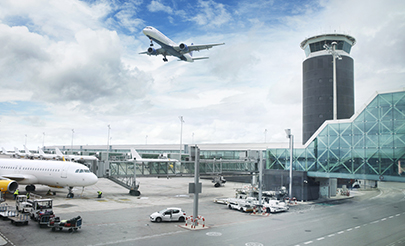 Barcelona Airport
Barcelona - Spain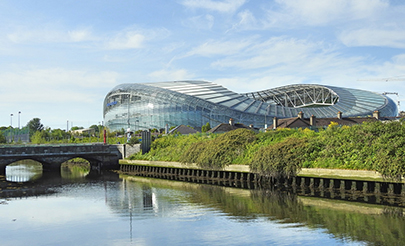 Aviva Stadium
Dublin - Ireland